Surgical Services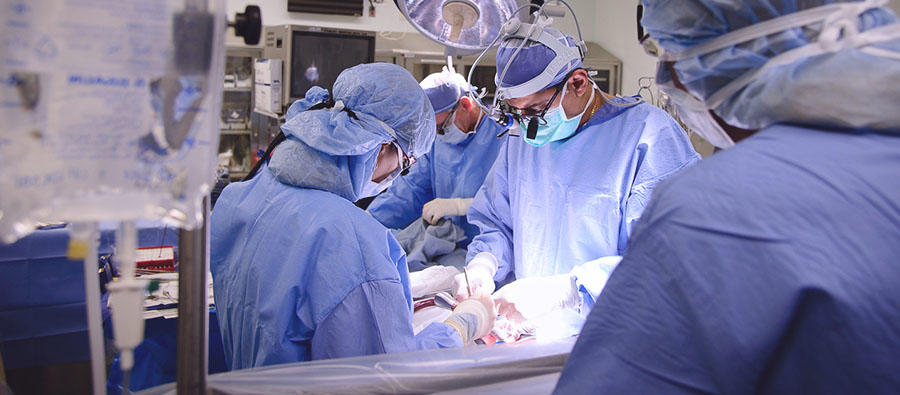 We are here to help you find what you need.
For major operations, our large surgery department includes special rooms for heart surgeries and orthopedic procedures. In addition, we offer a number of advanced surgical capabilities for joint replacement, urological procedures, general and vascular surgery.
Surgical Services Performed At Jordan Valley West 
Colorectal
Cardiac
Cosmetic/Plastic
Ear/Nose/Throat
Gastroenterology
General
Gynecology
Obstetrics
Ophthalmology
Oral/Maxiofacial
Orthopedic
Otolaryngology
Podiatry
Urology
Vascular
Does Jordan Valley West Offer Outpatient Surgery?
New technologies also enable us to perform many operations on an outpatient basis. These procedures minimize surgical trauma and the time needed for recover, so you can return to the comfort of your home on the same day as surgery.
If you are scheduled for same-day surgery, please report to the patient admitting department located on the first floor in the main lobby. You may park in the main patient parking area located directly east of the main entrance of the hospital. Please bring your insurance card when you come to the hospital for pre-surgery testing.
If you are unable to keep your appointment for surgery, please notify both your physician and the hospital as soon as possible. 
How Should I Prepare for Outpatient Surgery? 
Guidelines to Help You Prepare For Your Trip to The Hospital
Wear comfortable, loose fitting clothes.
Leave all jewelry, money and other valuables at home or with your family.
Bring appropriate storage for personal items such as dentures, contact lenses, hearing aids, and prostheses. We will label these items and keep them in a safe place during your procedure.
Arrange for someone to pick you up after surgery. Due to the effects of anesthesia, you will be unable to drive yourself home.
We make every effort to begin your procedure at the scheduled time. However, emergency cases can affect the surgery schedule. We recommend that you bring a book or magazine to read just in case an emergency surgery creates a delay in your procedure.
What Is A Minimally Invasive Procedure or Surgery?
Thanks to breakthroughs in medical technology, many surgical procedures that once involved major operations can now be performed through tiny incisions with instruments guided by sophisticated, miniature cameras. As a result, there is less surgical trauma so patients heal faster, experience much less scarring, and they can return more quickly to their normal activities.
Some of our surgery suites are specifically designed for these procedures. The high-tech equipment includes computerized touch-screen controls for easy adjustments to lighting levels and positioning of cameras and plasma-screen monitors.
Is Hernia Surgery Outpatient? 
There are many types of hernias, including hiatal hernia, incisional hernia, inguinal (groin) hernia, femoral hernia and others. In order to know what treatment option is best for you, it's important to first see a hernia surgeon for a consultation.
It's important to note that hernias cannot be repaired without surgical intervention. Diet and lifestyle changes may be sufficient for managing symptoms in some cases. However, many hernia symptoms will not go away without treatment. Rather, symptoms often become worse and may even become life-threatening.
Hernia surgery is usually performed on an outpatient basis and patients return to normal activity relatively quickly. Major advances in recent years have revolutionized hernia repair, leading to smoother and faster recovery, minimizing recurrence, reducing post- repair pain and making treatment possible for hernias previously considered not repairable.
Acid Reflux & Heartburn Treatments
While there are medications and lifestyle changes that can help control GERD, many people find that these are not enough to give them the quality of life they desire. Additionally, some GERD medications cause unpleasant side effects like fatigue, depression, anxiety, belly cramps, constipation, diarrhea, and jitteriness. These are just a few of the reasons why so many patients at Jordan Valley Medical Center – West Valley Campus have decided to undergo heartburn surgery.
Because living with chronic heartburn can result in serious adverse consequences, it's important to have your symptoms evaluated. Patients throughout West Valley City have done this by scheduling a consultation with a surgeon (which does not mean that surgery will be your only treatment option).