Maternity Services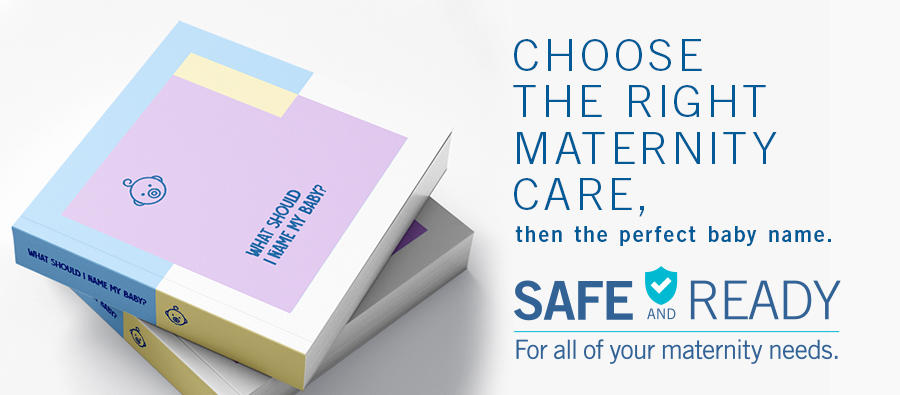 Our world-class, safe and ready maternity program will give you and your baby all the care and expertise you need. So you can focus on all the other fun decisions that expectant parents get to make.
Award Winning Maternity Ward 
Jordan Valley Medical Center – West Valley Campus features seven labor, delivery and recovery (LDR) suites. In late 2013, the entire maternity ward – including the lobby and the private LDR suites – received a total makeover, complete with new flooring, lighting, furniture, countertops, mirrors, and more. The end result is a more comfortable, home-like atmosphere, which includes an adjustable bed, jet tub, and a large, comfortable sofa that can be turned into a bed for your partner, spouse, or birth coach. Our comfortable LDR suites minimize what stress you may have by allowing you to go into labor, deliver your baby, and recover in the same suite. Should you require a Cesarean section, we have a fully dedicated operating room within the maternity unit.
Postpartum
Once your baby is born and you have had a chance to recover, the two of you will be moved into the postpartum unit, where the same nurses will care for you and your baby. Sharing a room with your baby is encouraged, as rooming-in gives families time to bond and helps new parents learn how to care for their infant with the professional assistance of our nursing staff.
All nurses are BLS, NPR, STABLE (in the nursery), and ACLS certified. In-room television programming is also available to educate new parents on infant care.
Natural Birthing Suite
Jordan Valley Medical Center - West Valley Campus has opened a new Natural Birthing Suite. This new suite is designed for women who want to experience natural child birth and has been designed with an "at-home" feel. It includes a variety of activities as well as in-suite amenities including:
Jetted Tub & Hand Held Shower Head
CUB (Comfortable Upright Birthing Chair)
Birthing Ball/Peanut Ball
Intermittent Wireless/Bluetooth Fetal Monitors
Rocking Chair
Fridge & Freezer Stocked with

Popsicles, Italian Ice, Slushees
Juices - Apple, Cranberry, Orange, Grape
Jello-O
Soup Broth & Cream Soups
Protein Shakes
Pudding, Ice Cream, Sherbet, Frozen Yogurt

Walking & Moving About are Encouraged
Partner Support with Massage and Counter Pressure Instructional Guides
Sitting Area with Bluetooth Speaker and Essential Oils Diffuser
Trusted Nurseries
Nurseries are available for mothers who need to rest or recover without their baby in the room. Jordan Valley Medical Center – West Valley Campus provides a Level I and II special care nurseries. Should your baby need the expertise of a neonatal intensive care unit (NICU), we provide a Level III NICU at Jordan Valley Medical Center for those circumstances.
Infant Protection Services
Jordan Valley Medical Center – West Valley Campus uses the Hugs Infant Protection system for infant security in the OB unit and throughout the entire hospital. After birth, we place a small monitoring band around your baby's ankle, where it remains until you take the baby home. The band, which is completely safe, transmits an electronic signal to a nursing station and alerts nurses if a baby ever moves too close to a maternity unit exit. This system allows us to provide your family with the peace of mind that you and your baby are correctly matched and completely safe at all times.
Breastfeeding Services
We offer lactation assistance for mothers who choose to breastfeed.  All our nurses are trained in lactation and can help you learn the best techniques for feeding your baby and how to be sure your baby is getting enough milk.
Maternity Classes At Jordan Valley West
Many women first come to us for a free pregnancy testing. After hearing the exciting news, it's normal to want to learn more so you can best prepare for childbirth. Our free childbirth classes will guide you through every stage of pregnancy, from the first trimester all the way up to delivery. You have the option of taking four two-hour Friday sessions or one condensed Saturday class. Space is limited, so call 1-866-431-WELL to register.
Neonatal Resuscitation Program NRP
This is the AHA-AAP Neonatal Resuscitation Program Please review the information on the Eventbrite class description carefully.
Late Pregnancy Class
The Late Pregnancy Class will review fetal growth and maternal body changes. The process of labor, medical interventions, pain management and cesarean birth will be discussed. There will be a brief over view of breathing and relaxation, but additional review and practice on your own are encouraged. Newborn care and a tour of the Women's Center will also be included.
Our Team

Resources
Having a Baby Soon?

Having a baby soon? Check our checklist. Our list will walk you through each stage of your trimester, delivery and childbirth and post-birth expectations.