Jordan Valley Medical Center - West Valley Campus
Hyperbaric and Wound Center
Hyperbaric and Wound Center
Hyperbaric and Wound Center
Hyperbaric and Wound Center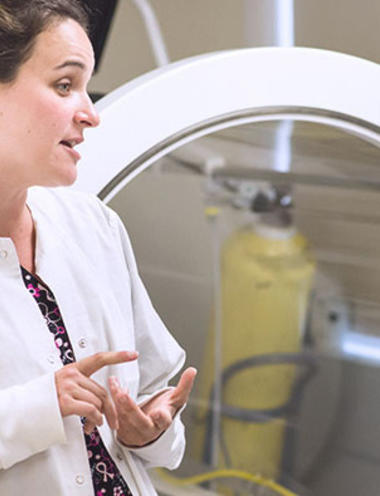 The Hyperbaric and Wound Center at Jordan Valley Medical Center is accredited by the Undersea and Hyperbaric Medical Society (UHMS) "with DISTINCTION."  The coveted "with distinction" status is only given to the top 4% of hyperbaric centers in the U.S. who meet the highest standards of patient care, quality, and safety dictated by the UHMS. Out of over 1,375 hyperbaric centers in the country, only 210 meet stringent UHMS accreditation requirements, and only 50 of those are "accredited with distinction." The UHMS determines the standard of care by Medicare and other intermediaries, the qualifications for board certification by the American Board of Medical Specialties, advances in research, and the gold standard in quality and safety for hyperbaric centers worldwide.
Many people have never heard of a "Wound Center," before, which can make patients worry about what to expect. You will come to love the staff and providers at our clinic, just as we will get to know and support you through the healing process. 
Wounds (depending on the type, length of time, and medical conditions) may take an average of 8-12 weeks to heal. Our staff is specially trained to provide the highest standard of care to help you get back to living your life to the fullest.
Jordan Valley Medical Center
Medical Arts Plaza
3590 W 9000 S #105
West Jordan, UT 84088
801-601-2322
801-601-2679 (fax)
Hours: M-F 8-4:30pm
Jordan Valley Medical Center West Valley Campus
3460 South 4155 West
West Valley City, Utah 84120
801-601-2322
801-601-2679 (fax)
Hours: M, W 8-4:30pm
Chronic Wound Care
Most people have no problem healing. However, there are times when complications cause wounds to last weeks to years.
Our center specializes in addressing all the possible causes to help you heal, and prevent other wounds from forming or coming back.
Compression Wraps
Ulcers in the middle to lower leg caused by trauma or those that spontaneously form due to varicose veins respond markedly to consistent compression. Compression wraps are a solution to provide consistent compression to help ulcers heal. Patients often go years without healing due to improperly addressing the venous pressure and disease.
Epidermal Grafting
Regular full thickness or split thickness grafting often requires creating a new wound to help heal an old wound, with residual scarring. Epidermal grafting provides a milder skin graft solution without scarring of a donor site and done easily in the office. 
Hyperbaric Oxygen
Hyperbaric Medicine has been studied to be effective in a variety of specific wound types. Although perhaps helpful in several wound types, the list linked here includes the most well-studied indications which are currently approved by the Undersea and Hyperbaric Medical Society (UHMS) and Medicare. We only treat UHMS approved indications. Please be cautious about claims regarding the effect of hyperbaric oxygen that have not been studied thoroughly, as it is not without risk.
Ostomy Support
A frequent service we provide is education from our trained nurses about how to manage several ostomy types. Having an ostomy, especially if unplanned, is a very difficult and emotional life-altering development. Our staff understands the unique challenges (both mental and physical) associated with managing an ostomy and can help educate and troubleshoot the best solutions and products for your particular situation.
Skin Substitutes
Most wounds will heal with careful conservative care. However, there are instances where the body cannot provide local growth factors required for healing due to certain underlying medical conditions. If wounds fail to heal, our clinic uses several types of "skin substitutes" that provide growth factors and a scaffolding to promote healing. These come from varying sources, including placenta, umbilical cord, other mammalian cells, and even cells derived from infant foreskin. Application of these products can "jump start" wounds to help them heal.
Total Contact Casting
Known as the gold standard in diabetic foot ulcer healing, casting allows complete offloading of diabetic foot ulcers with the highest success rates of all other treatments. Casting includes a weekly application with dressing changes.
Resources

The UHMS clinical hyperbaric medicine facility accreditation program recognizes hyperbaric facilities that demonstrate their commitment to patient care and facility safety.