Jordan Valley Medical Center - West Valley Campus
Hospitalist Program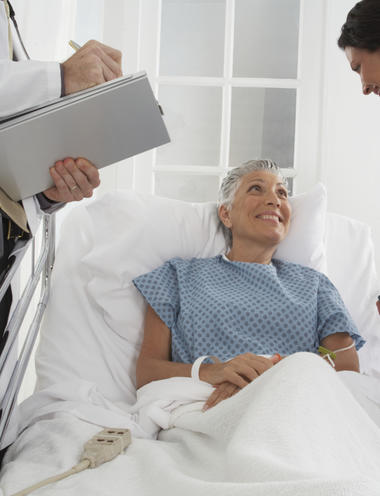 What is the Hospitalist Program?
While you are an inpatient at Jordan Valley Medical Center, a physician known as a "Hospitalist" will care for you.  These are board certified physicians who stay in the hospital to care for inpatients.  They are experts in caring for complicated hospitalized patients daily.  There are also other health care providers of the hospitalist team who will assist in your care and treatment plans.
Our Hospitalists are here to give you the best care possible during your stay. While their schedules vary daily based on the medical needs of all our patients, be assured that your health care provider will visit with you each day to answer questions and discuss your treatment plan.
 
What does this mean for you?
•    Personalized medical treatment in partnership with your primary care doctor
•    Coordination with specialists that you may need for your care
•    Quicker responses if an unexpected medical situation occurs
•    Comprehensive discussions with you and your family to answer all questions
A Hospitalist will also…
•    Review your medical history and current medications
•    Evaluate, diagnose and treat your medical condition and review test results with you
•    Manage your daily care and help you recover
•    Send updates to your primary care physician or medical specialist upon discharge